She knew it was worth the wait. Looking back, the intimacy that she enjoyed with her One True Love overshadowed any shattered dreams of marriage and a family.  Held in God's faithful arms, Anna  knew he would come through on his promises to her.
As a prophetess, Anna didn't necessarily foretell the future; although she lived with future hope. Living in the temple after her husband of seven years died, Anna was among the first to share the good news of hope found in Jesus.
She was the daughter of Penuel, whose name means "face of God" from the tribe of Asher, which means "happiness or blessedness." If these men lived up to their names, they would have gifted Anna with an amazing legacy of faith; finding happiness and blessing in the face of God. An unwavering faith, compelling  her to seek God and not another husband when life took an unexpected turn. Hanging onto hope, she lived out Psalm 27:3,
"My heart says of you, 'Seek his face!' Your face, Lord, I will seek."
In three short verses of Luke 2:36-38 we find three ways to hang onto hope when life doesn't turn out the way we anticipate. Relying on the faithfulness of God, Anna lived her 84 years …
worshiping, fasting, and praying.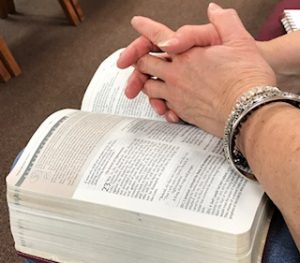 When you're waiting for God to work in your trouble spots, the  unwanted, unexpected and seemingly impossible situations, is your first response to worship, fast and pray? Me neither.
Worship flows easily from my lips when things are right with my world, but it requires a sacrifice when all is not as it should be, or as I want it to be.
I used to think it would be hypocritical to praise and worship God if I didn't "feel" like it; if anxiety was great, depression was hovering, or frustration was overwhelming.
The early days of my daughter's rebellion left me in a pit of despair. It was excruciatingly painful to wait for her return. The five months she was gone felt like 50 years.
But as I turned to God's word for comfort and hope I was reminded of  Hebrews 13:5
                          "Through Jesus, therefore, let us continually offer to God a sacrifice of praise the fruit of lips that openly profess his name."
The more that I praised God through my pain, the more I found to praise him for. Casting Crowns song Praise You in This Storm inspired me to worship in hope, and surprisingly, my soul began to heal from the deep wounds of our broken relationship.
Praise is what the Great Physician has prescribed for his people to find wholeness in him.
Fasting and praying came naturally during that time. My desperation to have her home became a link that chained me in depression and I lost the joy of most things for a time; including eating. Emotionally bankrupt, I cried out to the Lord moment by moment to make it through each day.
What hasn't come naturally is fasting  when my soul is feasting. When life is good and all is well with my soul. I may have just found my first goal for 2018.
Waiting in hope rewarded Anna with the privilege and joy of sharing the news about Christ.
What is your wait rewarding you with? Increased intimacy with the lover of your soul? Renewed faith to believe God will come through against the odds? Inspiration to share with others?
The angels declared the birth of Christ to be good news that would bring great joy to all the people.
Are you experiencing great joy? Are you waiting in hope for God to redeem a situation for your good and his glory?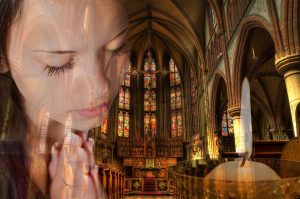 What could happen if we followed Anna's example and filled our waiting time with worship, prayer and fasting?
I am challenged by her loving dedication to focus on God in the face of grief, sadness, and loneliness. I am inspired by her perseverance in the face of the unknown. And I am encouraged by her tenacity to hang onto hope.
How about you? What encourages, challenges, or inspires you?
© Cindy Richardson 2017