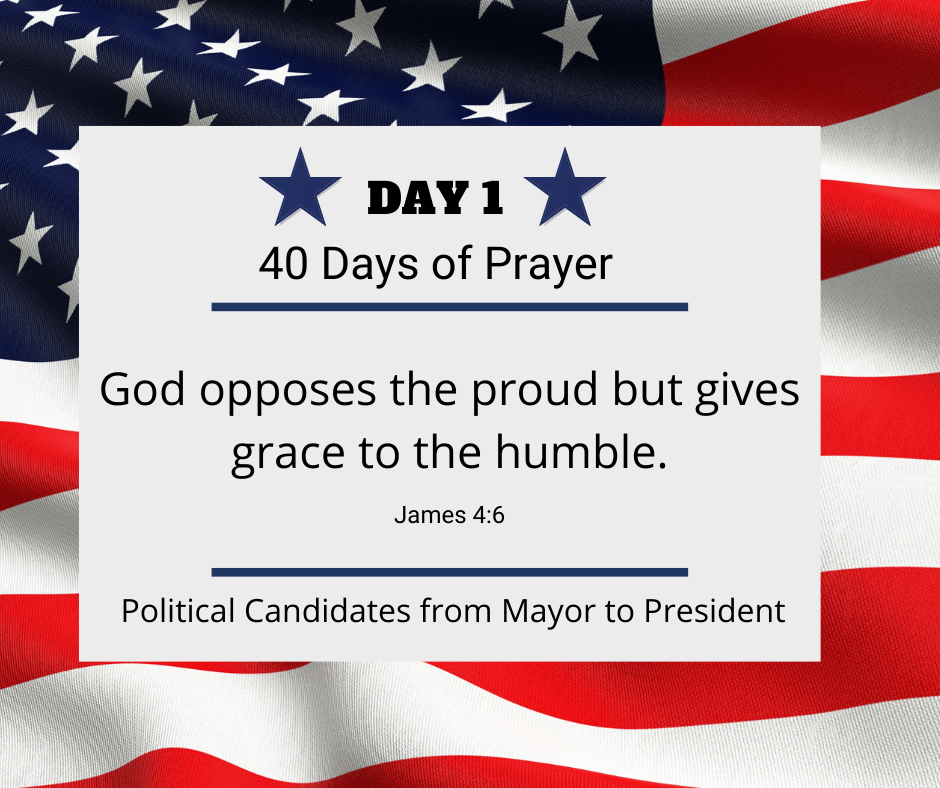 Father God,
Today we lift up every political candidate running for office from city councils to state representatives to the president. We pray for those who don't know You yet. Show them their great need for You; for governing and salvation.
For those professing to be Your followers, we pray for courage in their convictions, humility in their speech, and accountability for their actions. Holy Spirit, infuse them with quiet confidence, self-control, and bold expressions of faith. Inspire them with fresh hope to believe they can make a difference in serving our country. May their dedication bring You much honor and glory.
We know pride comes before a fall, so we're asking You to help our Christian brothers and sisters in the political arena to humble themselves, knowing in Your time You will lift them up for Your purpose and plan. Help, us to learn how to "agree to disagree" with friends and family who sit on opposite political sides of the aisle.
May we be focused on kingdom building, not on building political kingdoms.
By your grace may we be known for our love, not stubborn pride in trying to prove our point of view is the only right one. We ask for strength to do nothing out of selfish ambition or vain conceit, but rather in humility, value others above ourselves. (Phil. 2:3)
Lord, "In your majesty ride forth victoriously in the cause of truth, humility and justice; let your right hand achieve awesome deeds." Psalm 45:4
For the glory of Your kingdom,
amen