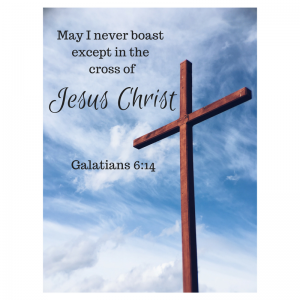 My mouth dropped open as I heard my name. Overwhelmed. Humbled. Honored. Speechless. I'm not usually at a loss for words, but for once I was glad I wasn't expected to speak after receiving the award.
Through the years I have worked with excellent faculty turned friends; fellow sojourners following the cross. Support staff is incredible and administration teams are exceptional. I love serving with the St. Joseph Christian school family. This award highlights our desire to function as the body of Christ while educating the next generation for God's glory.
Trying desperately to keep the tears from flowing, I made my way to the podium. Accepting the award was humbling. I have learned much from my dedicated colleagues over the years; this honor could have been awarded to any one of them.
 Great Plains Alliance of Christian Schools Teacher of the Year…Thank you Jesus.
Thank you for taking a quiet, shy, insecure young woman with a love for children and allowing me to teach in Your Name.
Thank you for drawing me to yourself and saving me so we can spend eternity together.
Thank you for giving me a love for your Word, your ways, and for you.
Thank you for your amazing grace which really is sufficient and your power which is made perfect in my weakness.
My classroom motto is "Mistakes are for learning." I can assure you I have learned a lot in my twenty one years of teaching… translation…I've made a lot of mistakes.
Like the first year when I needed to finish the curriculum and skipped some recess; what a fiasco. Ever try to teach squirming, wiggly children deprived of fresh air and exercise? I didn't after that.
Or the time I told a parent how well their child had recited Psalm 23 only to have her reply, "He was absent today."  Red faced correction…All who were present recited it correctly. 
Or when I equated a love for teaching with a love for my students.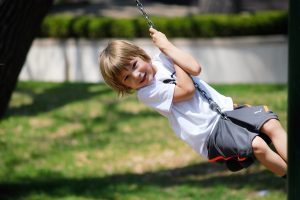 I vividly recall the day one spunky little boy refused to come in from recess. No amount of sweet talking or bribery was going to budge this child from the playground equipment. Nothing in teacher training had prepared me for this power struggle. Grasping his hands firmly in mine I bent down to give him my serious teacher face and voice and direct him to join our line. I'd hoped he would get the message, but instead he sent me one; he spit in my face!
I don't remember exactly how I finally got him back inside. But I will never forget the next encounter with him. He marched into the classroom, hung up his backpack and rushed over to the puzzle table. Imagine my shock when he stopped in front of me long enough to greet me with "I love you Mrs. Richardson!"
Clearly he had forgotten about the playground incident. I had not. His disrespect fueled my feelings of inadequacy as a novice and the memory is forever etched in my mind. Stunned, I responded, "I liiiike you to." I struggled to eek out the word "like" because "love" wasn't even on my response radar.
That's when the Lord spoke to my spirit. "Cindy, you cannot love these children in your own strength."
I learned a very important lesson that day.
Apart from the transforming grace of Jesus I could not have stayed in education. Apart from God's plan I would've never entered the classroom. Especially after one college professor advised me to consider another profession because I didn't have the voice quality for good classroom management. I'm glad God gave me courage to stick with his plan.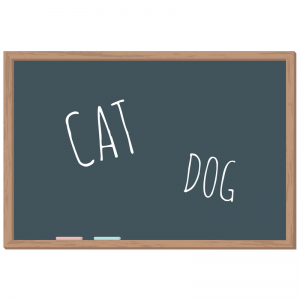 Chalk dust has been in my blood since childhood. Countless hours were spent playing school with any friend who was willing, and my dolls when playmates were scarce. I can still picture the white strokes taking form as words against the black slate. Oh the joy of erasing and writing over and over.
In addition to my love of chalk, I loved my younger sister whose learning style was a mystery. Tutoring her was a challenge as my only credential was being five years her senior. Hoping to solve this mystery drew me into education.
Now 46 years later, an award brings these memories to life. They tell a story only God could have written. He knows the plans he has for me, and for you. Plans to give hope and a future.
Hope for unlocking some of the mysteries to help struggling learners love school.
Hope to love even the most challenging child with God's unfailing love.
Hope for a future filled with no regrets in following God's plan.
Think back over your life. Can you trace God's hand in bringing you where you are today? Are there sweet memories ready to surface so that you too can boast in God's goodness, favor, and faithfulness?
"Let the one who boasts, boast in the Lord." 1 Corinthians 1:31
I'd love to rejoice with you as you boast in the Lord with your story.
© Cindy Richardson 2018