Thanksliving Round 2
It's not a typo! Thanksliving. Google it. Lot's of people write about it. I even wrote about it last year.
I just finished teaching a unit on gratefulness to my kindergarten students.  Reminded that grumbling and complaining are opposite of grateful and thankful, inspires me to be more intentional about my thanksliving. Finding something to be grateful for in the midst of a frustrating, sad, or even maddening situation can feel like searching for the proverbial needle in a haystack.  But if kindergartners can learn to do it, I bet we can too.
I teach them to play "The Glad Game."  Here are a few examples and their responses to get us started.
                                            How can we be glad when friends hurt our feelings or are mean to us?
We can be grateful for:
*Friends who do play with us
*Words to express our emotions
*Prayer to help us forgive
And we can be glad to practice solving conflicts.
What can we be grateful for if we get hurt on the playground?
*Band-aids and icepacks
*Friends to help us
*A teacher who prays for us
And we can be glad we didn't get hurt worse.
When we're frustrated with learning, how can we be glad?
We can be grateful for:
*God's help in answer to prayer
*Friends to watch and learn from
*Practice with the teacher
And be glad about the things we have learned.
Gratefulness means we can be glad about what we do have,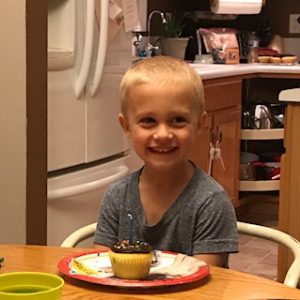 and not mad about what we don't.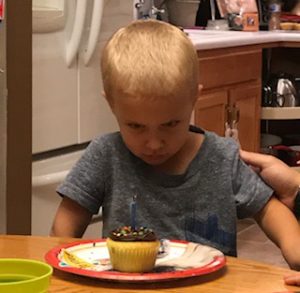 I think you get the picture.
But "The Glad Game" isn't just for kids.  At the risk of being accused of being "Pollyanish", I'd like to challenge you to play "The Glad Game."
Whatever  the circumstance,  is there at least one thing to be grateful for?
I've had my share of heartache  and unexpected, unwanted circumstances in life; I imagine you have too, as did the Apostle Paul. Here's his secret for thanksliving…
Sitting in jail he penned these words, "I know what it is to be in need, and I know what it is to have plenty. I have learned the secret to being content in any and every situation, whether well fed or hungry, whether living in plenty or in want. I can do all things through him who gives me strength." Philippians 4:12-14
What was the foundation for this strength?
Paul believed Nehemiah 8:10  to be true: "The joy of the Lord is my strength." Using the words rejoice and joy 11 times in 4 short chapters of Philippians,  reveals the evidence that his strength came from the joy of knowing Jesus.
If I want to practice thanksliving, then I will need to let his joy be my strength; even when I don't feel like being joyful.  I can play "The Glad Game" when I am tempted to grumble or complain. I can focus on what I have, instead of lament over what I don't. When things are unjust, unfair, and unfamiliar I can purpose to trust God to strengthen me as I find my joy in him.
When my sister was killed in a car accident I was "elected" to tell my eighty year-old mother. Kneeling at her feet as she sat blissfully unaware of our grief, I took her hands in mine and told her  Kim went to live in heaven. Shock registered on her face followed by streams of tears. Surprisingly, when her tears slowed, peace replaced her pained look.  Then she replied gratefully, "Well, at least I had her for 56 years."
Alzheimer's stole many things from my mom, but not the benefit of thanksliving. My precious mama and kindergarten students give me hope that I too can find  joy in thanksliving.
How about you?
© 2017 Cindy Richardson