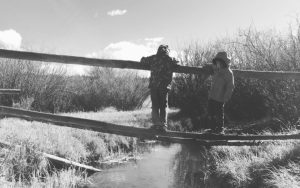 It had happened. One of the greatest demises possible when raising three going on four children. The situation was bleak. A half bag of powdered veganeggs, half a jar of mayo, a few tortillas, some neglected sauerkraut hiding out in the back of the fridge.
We had woken to a house void of food. While my husband kept our six-year-old and two-year-old home, I took our four-year-old and off we ventured to gather some provisions. Otherwise said, we went to Trader Joes.
Whenever I take our four-year-old out, just the two of us, I am always surprised by how animated he becomes in light of the attention; no brothers to compete with. As we stood at the counter and he eyed the bright tote bags and candies, he looked up at me and asked a question.
"Mom, who is stronger, God or fairies?"
I kept eyeing the screen, making sure every item rung up correctly. "Uh, God is, of course—wait. Fairies are pretend."
The young man scanning our items smiled. The other employee bagging our groceries let out a little chuckle. These are the refreshing questions, the ones that make me stop and cause a grin to spread across my face. But the questions are not always that easy. And the answers? Even harder.
A quick study online from several resources left my mind swarming with the numbers of questions an average mom with a child age 2-10 is asked every single day: 288.
Of course, when I relayed this information to my husband, he was quick to point out that, in such cases of our two-year-old, he really only asks around 28 questions a day. He just asks each one about ten times. So there's that.
The highest number of questions (averaging 390 a day) come from four-year-old girls. So, mamas of little ladies, hats off to you today.
When we think about the 936 weeks we have to raise our children from birth to age eighteen. That's about 6,552 days. Which amounts to, on average, 1,886,976 questions.
No wonder we are tired.
And thank God that He never tires of our questions, right? Because I wonder, if this study was done to count the questions we ask, whether out loud or in our minds, every day to the One who made us, if the numbers might be comparative. And He never tires of them, not even the ones we already know the answers to, and not even the ones that might seem as silly as whether or not He is as strong as fairies.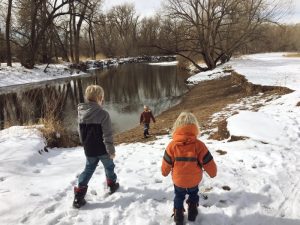 Just as the number and intensity of our childrens' questions change with the seasons, I believe our questions gain a great level of depth, urgency, and consistency when we become parents. We are no longer asking questions pertaining mainly to us—but to these little human beings we have taken responsibility for. And oh, the questions are many.
It is so much more than the inquiries brought to us day in and day out by our children, it is those questions deeply rooted in our own hearts as moms and dads.
"When it comes to both the big and small questions that fill my mind as a parent—those wonderings that dance in my head every single day as I seek to raise these God-given babies—my prayer is that I will seek the wisdom of God before the wisdom of man. I hope that when I look back on these days, I won't see a fretful me wandering about, floundering from this strategy to that, uncertain of my methods. I hope instead to look back and see, right among the mistakes and mishaps, a sure confidence." –936 Pennies: Discovering the Joy of Intentional Parenting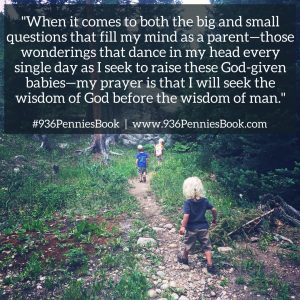 I came across a dose of this sure confidence recently while reading in Proverbs. It immediately left me with a bigger question—one I needed an answer for.
Proverbs 28:5b says, "But those who seek the Lord understand all things."
All things, Lord…really? Because I sure feel like there is a WHOLE LOT I do not understand in this parenting journey.
Yet my questioning led me to a phrase I have been repeating to my children lately, when they come to me with their ever-deepening questions about the world, life, Heaven, and God.
"You know guys," I tell them, "some things we just don't and won't be able to understand, and that's okay. God understands. And He helps us to understand what we need to."
They're satisfied with that answers. Cannot I be, also?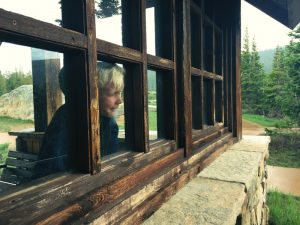 As I began to study more into this promise of understanding all things, I gathered a clearer picture. God is faithful to give wisdom to those who ask in faith, as we read in James 1:5. But the thing is, I believe that these promises all throughout His word of wisdom and knowledge—they are the wisdom and knowledge we need for today—and sometimes only for today. Just as He doesn't allow us to know the number of our days—there are some answers He protects us from.
He is faithful to give us the answers we need to faithfully follow Him right now. And those unanswered questions? He calls us to trust Him in those.
I always come back to this one Scripture in 2 Peter 1:3: "His divine power has granted to us everything pertaining to life and godliness, through the true knowledge of Him who called us by His own glory and excellence."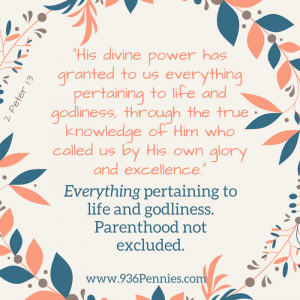 He gives us All Things pertaining to life and godliness. Wisdom and knowledge included. Not too little, not too much. Only what we need for today. Let's count that enough today. As we navigate the 936 weeks we have been given to raise our children, let's trust Him for the answers we need today, and that He'll reveal the ones we need for tomorrow. When we're ready for them.
Further study:
Proverbs 2:7-9, Psalm 119:10, John 7:16-17, James 3:17, Proverbs 1:7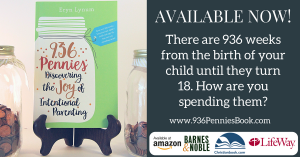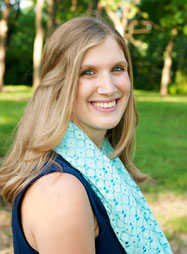 Eryn Lynum Bio:
Eryn Lynum is author of the book 936 Pennies: Discovering the Joy of Intentional Parenting. She lives in Northern Colorado with her husband and three boys, where they spend their time hiking, camping, and exploring the Rocky Mountains. She loves to travel and share at conferences, churches, and writers' groups. But every opportunity she gets, she is out exploring God's creation with her family, and sharing the journey at www.936Pennies.com
936 Pennies: Discovering the Joy of Intentional Parenting: https://www.amazon.com/936-Pennies-Discovering-Intentional-Parenting/dp/0764219782
Sources:
http://www.dailymail.co.uk/femail/article-2300833/How-mothers-field-288-questions-day-Answer-questions-hour-David-Cameron-Prime-Minister-s-Questions.html
http://www.news.com.au/lifestyle/parenting/littlewoods-retailer-survey-finds-mothers-asked-228-questions-a-day/news-story/9cca3e25f5981147d1e0bff293f6e3f2