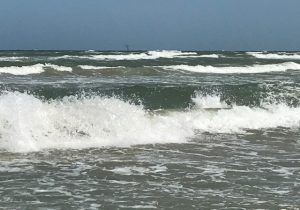 It had been a long, stormy year. The rise and fall of emotions left me feeling like I'd been tossed by the waves in the ocean. And then, a tsunami hit.
"Cindy, Cindy, wake up! Cindy, Cindy, answer the phone!" I was jolted awake by the sound of my youngest sister's desperate voice on our answering machine.
Heart pounding, I looked at the clock, it was close to midnight. Something must be terribly wrong. I practically ran to the kitchen to answer the phone, only to hear her hang up. How long had it taken me to hear her pleas  to come to the phone?
Reaching the kitchen first, my husband picked up the phone to return my sister's  call, hoping to buffer the bad news sure to come. My mother had been ill and silently I prepared myself for the news of her passing. Instead, woefully unprepared, I watched the blood run from my husband's face and  barely heard him say, "Your sister Kim has been killed in a car accident."
How could that be?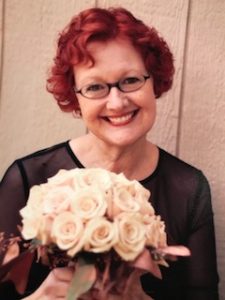 Beloved oncology nurse beating breast cancer. Beautiful, blushing bride of only 7 weeks. The matriarch of our family since my mom had Alzheimer's. My confidante, my sister, my friend. Gone.
Grabbing a pillow I screamed into it. "Whyyyyy?!"
Shock prevented clear thinking. I walked around the house numb while my husband packed and prepared for the hour drive to be with my youngest sister. I did however, grab my Bible, journal, and Streams in the Desert devotional.
Sometime later that day, tired but unable to sleep, I began reading. Drawn to pick up my devotional, which truly had been my stream of Living Water in the dessert of many unwanted and unexpected circumstances the year before, I was prompted to read December 3rd's entry, not the current one for the 4th.
I read this verse followed by a poem:
"Is your husband all right? Is your child all right?"  "Everything is all right," she said. 2 Kings 4:26
"Be strong, my soul! Your loved ones go within the veil.
Be strong, my soul! Death looms in view. Lo, hear your God!
He'll bear you through; Be strong."
The very words I'd read the morning of her accident took on fresh meaning. How kind and good of God to remind me to be strong when I wanted to curl up into a ball and weep forever.
Psalm 42:11 came to mind, "Why, my soul, are you downcast? Why so disturbed within me? Put your hope in God, for I will yet praise him, my Savior and my God."
What other option did I have? Crumble into a mess? What good would that be to the rest of my family?
Apostle Paul, in writing to the church at Thessalonica said, "Brothers and sisters, we do not want you to be uniformed about those who sleep in death, so that you do not grieve like the rest of mankind, who have no hope. For we believe that Jesus died and rose again, and so we believe that God will bring with Jesus those who have fallen asleep in him." 1 Thessalonians 4:13
Challenged by those words, I knew that it was an opportunity to put into practice what I say I believe. Grieving within the context of heaven would mean turning down the  temptation to stay in the pit of despair and by God's grace, hang onto hope. Hope of seeing my sister again. Hope to believe that God's love is constant, even when circumstances scream life is unfair. And hope to hang onto possible endings of finding joy and peace in the midst of sadness and grief.
The devotion ended with these thoughts: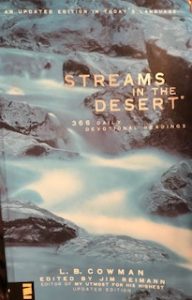 "Even for the dead I will not bind my soul to grief; death cannot divide. For is it not as though the rose that climbed my garden wall has blossomed on the other side? Death does hide, but not divide; you are but on Christ's other side! You are with Christ, and Christ with me; in Christ united still are we."
Every December 3rd I remember; the shock, the grief, and the hope.
Nothing in my experience prepared me for that midnight phone call. But everything in God's word prepared me for hope. My sister is with Christ, and Christ is with me, united in Christ, still are we.
What about you? What do you need to hang onto to hope for in your life?
© 2017 Cindy Richardson