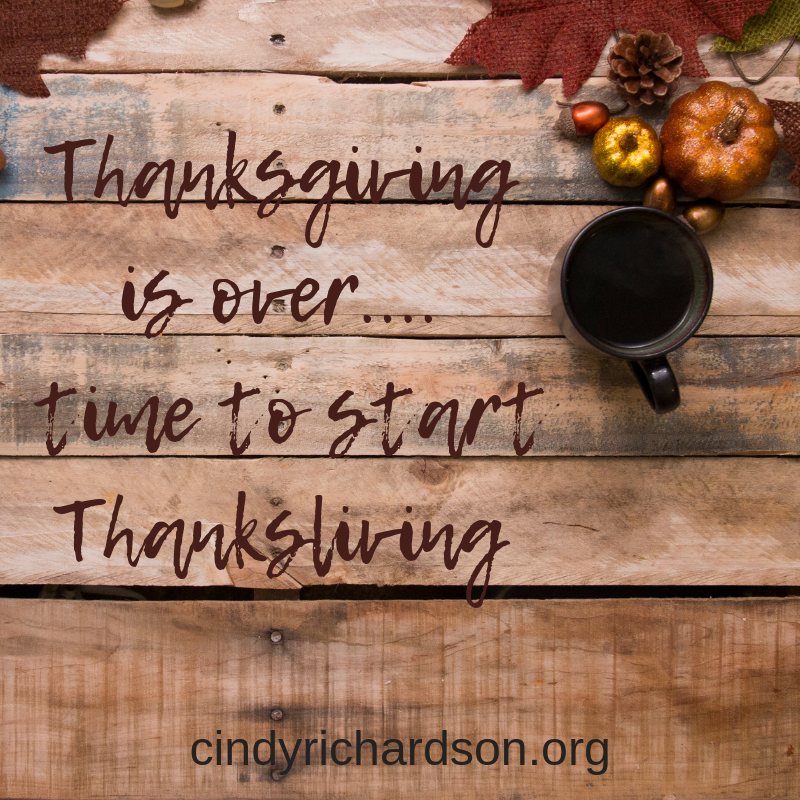 Thanksgiving is over but the challenge of thanksliving has just begun.
What if instead of packing a grateful spirit away with the Thanksgiving decorations, we hung it up with the Christmas ones, then kept it out for the New Year? Imagine how practicing the art of living thankful could change our perspective and our lives.
Instead of anger rising up at the mess we've discovered, we thank God for the child who made it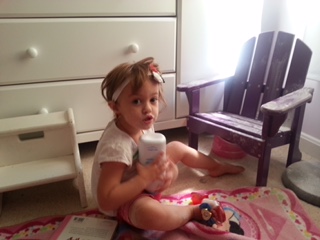 Instead of road rage overtaking our good sense,  we thank God for wisdom to drive safely.
Instead of disappointment with financial shortfalls, we thank God for an opportunity to increase our faith and trust in his provision in answer to our prayers.
Instead of irritation with others, we thank God for opportunities to solve conflicts and find peace through his grace.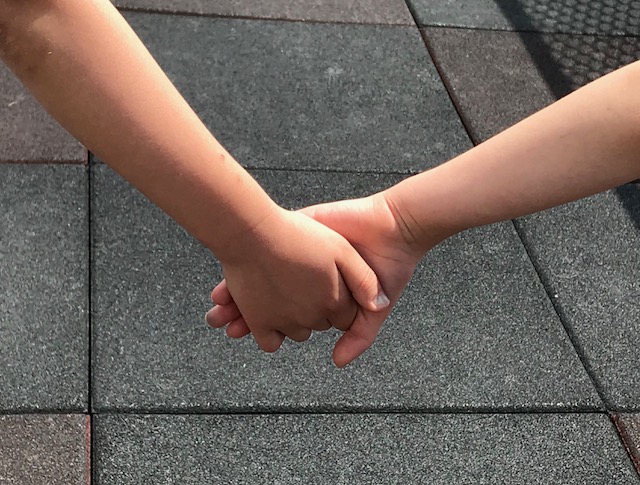 What could our world look like if we lived out our thanks for God's
forgiveness and freely forgave others?
grace and overlooked an offense?
blessings and gave generously?
Thanksliving just might bring opportunities to honor God and give him glory. It opens up possibilities to share the hope that lies within us when we respond in kindness, love, and understanding. Thanksliving takes the trials and tests of this life and turns them into a testimony of God's amazing goodness and gifts of his grace.
How will you practice thanksliving?
"Rejoice always, pray continually, give thanks in all circumstances for this is God's will for you in Christ Jesus."1 Thessalonians 5:16-18
© Cindy Richardson 2018